Welcome to Dr. Amin Salehi-Khojin's research group!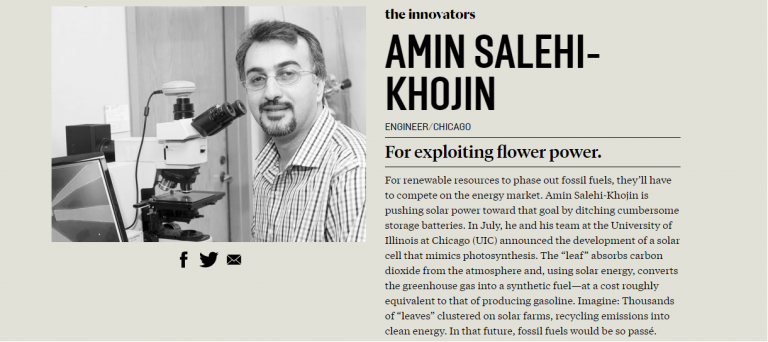 Coverage adapted from FP.
video
Introductory video by CCTV covering 'Artificial leaf' solar cell project. Our "artificial leaf" solar cell which converts carbon dioxide to burnable fuel using only sunlight for energy has been covered by hundreds of U.S. and international news organizations, including Times, the Guardian, the New York Post, Huffington Post, the Daily Mail, Forbes, Christian Science Monitor, Midwest Energy News, Chicago Tribune, The Electrochemical Society, and American Society of Civil Engineers. The story has been liked and shared on social media more than 200,000 times.